This is how to tremendously reduce your hosting bills by over 50% in 2021 and beyond.
Note
: This is for serious sites or apps with good traffic and
pricey VPS
or Dedicated hosting setup. Although it will still work for all kinds of sites, including low-traffic ones.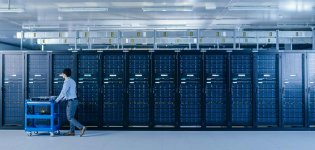 Get a 3-year long-term Unmanaged #VPS (minimum of 4GB RAM recommended) from https://3ptechi.es/3rtgsuX or any other top provider.
Ignore Cpanel, Plesk, and other paid add-ons during the server purchase.
Select any Ubuntu version later than 18 during the server setup.
Grab a free trial account at runcloud.io and upgrade to any of their annual paid plans later on.
Connect your new VPS server to Runcloud and install OpenLiteSpeed (or Nginx+Apache hybrid) server on it.
Add a web application (WordPress, Forum App, Laravel App, etc.) and migrate your site/app to it.
Hook up to Runcloud off-site backup services and start enjoying a bloat-free server with Ramped-up resources.
Note:
You can ask me anything concerning this setup on this page. I can also help you with the initial setup (if there's anything you don't understand).
Last edited by a moderator: