Pregnant and Homeless Novel Synopsis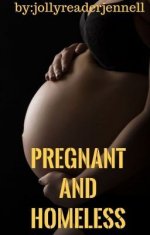 Six months later

I covered myself with the dirty blanket as I lay uncomfortably on the park bench.
I couldn't sleep, and it was almost dawn, so I had to get up before people started doing morning jogs.
I hated the looks that people gave me. They didn't even care if I heard what they were saying and nothing they said was nice.
It was all mean and cruel.

Unable to sleep because of the thoughts running through my head, I stood up from the bench and rubbed my eyes.
My back and muscles were killing me, but it wasn't anything new.
Read the complete story to find out more...
Last edited: