One of the chief benefit of traveling by air is that it is very convenient and offers one of the best comfort packages out there. It is very fast and equally expensive too, but that last part depends on how much you know the ropes of flight ticket booking. Special deals and offers are at times given by airlines which are missed by the 'regular' customers who do know where to look and how to look. Maybe you are in that category but not anymore.
To be able to enjoy some of these exciting deals, one must know the ropes and have special tricks required for booking tickets at very cheap prices. Here are 6 of the ways to
book cheap flight
for your abroad travels.
1. Be Flexible With Dates​
You can book tickets at unbelievably cheap rates if you know what date and day to do it. This would require some level of flexibility with dates. Ticket prices to some lengths are determined by what time of the year or the day of the week you are traveling on. There is usually a slight price hike on travel tickets during the holiday and festive seasons. The same applies to weekends and days of national celebrations. However, ticket prices are significantly lower during the mid-week days.
You can enjoy traveling with cheaper tickets if you can be flexible with dates.
2. Compare Multiple Search Engines​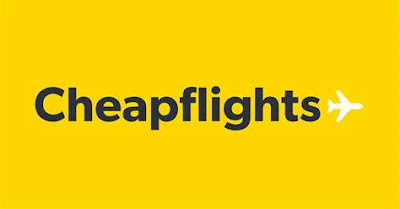 Who said you are not allowed to use different search engines and compare their prices before booking a flight? Well, the answer is NOBODY. Why do you still book your flight tickets after just one or two searches when you can search for as much as you want and compare your results before choosing the cheapest?
It is no news that you must use search engines when booking a flight ticket however, it should also be a must for you to compare multiple search engines before making a choice. Some search engines have higher rates while others have lower rates. This is because most search engines have their cuts from the airlines and it automatically reflects on the rates they charge. Always compare two or three of the best search engines that have the most convenient rates. Skyscanner and Google flight search engines and their rates are always convenient.
3. Go Incognito​
Do you always search for flight tickets the normal way and suffer from the extra price that is added after each search? Then you need to GO INCOGNITO.
Booking sites always save your previous browser searches and cookies, this is normal for every other search engine. If you are sensitive enough you would notice that ticket price increases when you search a particular route multiple times, this is because your previous searches are saved and the website would be trying to trick you into quickly booking your flight tickets out of fear that the ticket price might still increase if you search again.
The easy way out is to go incognito. This mode will help you search for flight tickets and the same routes multiple times without the prices increasing so you can select the cheapest option.
4. Use Connecting Flights or a Different Route​
Many travelers are oblivious to the fact that they can save some extra cash if only they can alter some normality and go smart, maybe you are too but won't anymore if you understand this trick.
If you are traveling a far distance and still have some time to spare, booking a connecting flight will save a few extra cash for extra cash although it will take more time than a direct flight would take, who cares right?
Search engines can help in filtering flight traffic patterns through the number of stops it is expected to make. Flying through a longer route is usually cheaper compared to flying directly. Traveling with different carriers can save you additional cash too. If you can be flexible with your dates, you will save some extra cash. You will be able to travel at higher discounts if you are flexible with your timings.
5. Early Bird​
Many travelers do not book their flight tickets until travel dates draw near, while another set of travelers will not book their tickets until it is 2 or 3 days before they travel, then comes the scramble for flight tickets. What they are oblivious to is that flight tickets are cheaper if they are booked a long time before the actual travel date. Travel tickets practically become more expensive as the travel date draws nearer and becomes more expensive during "rush hours".
Booking your flight tickets 2 or 3 months before you make your journey would land you in some sweet spots where you get the best deals and most reasonable rates. This will require that you plan your journey ahead of time. Time, they say, is money right?
6. Follow Airlines on Social Media​
Gone are the days when social media was used for just chatting with friends, relations, and acquaintances. Now it has become one of the largest markets in the world, especially with the transition into the Metaverse. So many lives have been changed by social media and you can change yours too.
Following the social media handles of airlines comes with some perks that most people are ignorant of. For example; by following airlines on social media, you can constantly be on the lookout for promotional deals they offer. You can also get surprisingly low prices on last-minute tickets including flash sales and discounts if you subscribe to the airlines.
You should follow their handles on all social media platforms including Facebook, Twitter, Instagram, and so on to enjoy discounts that can save you up to 45 to 50 percent on ticket prices.
Conclusion​
Saving a few coins on ticket fares can go a long way if you put it to good use. We hope you are excited about this new piece of information and you can go save that extra cash. You can still follow us to read many interesting articles on abroad scholarship, travel, and vacation.