What's the first thing a startup needs? Right: lots and lots of cash. But what's the second thing a startup needs? A Web site, of course.
ust one problem: few entrepreneurs have the time, resources, and expertise to build an pretty, functional, comprehensive site from scratch.
There are, of course, any number of tools and services that can provide soup-to-nuts site building. One of the best I've found: <a href="http://imcreator.com/">IM Creator, which helps you create polished, professional business Web sites.</a> The creativity is up to you; IM Creator merely supplies the tools. And they're some of the easiest, most effective tools I've seen.
You start by selecting a template. IM Creator offers several dozen very attractive choices, all of them divided into professions and businesses: architect, designer, consultant, real estate, law, and so on. There's also a batch of bio/resume templates in case you're mainly looking to promote your personal brand.
After you select a template (and register for an IM Creator account, which is quick and easy), you replace the boilerplate text and stock images with your own. Simple, straightforward browser-based tools make these tasks equally quick and easy.
For example, suppose you own a restaurant. Assuming you've already assembled the text and photos you want to include, you could build a really slick-looking three-page site (Home, Gallery, and Menu, for example) in less than an hour. Seriously. Here's a sample site created by a photographer: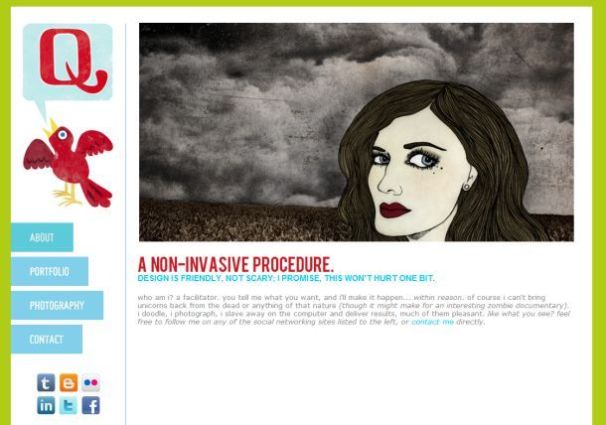 There's no charge to use IM Creator, nor to publish your site to Facebook, WordPress, or a custom IM Creator URL. If you want your site to appear on your own domain or a new one, IM Creator charges $6.95 monthly when you subscribe for two years, $7.95 monthly when you subscribe for one year, or $9.95 monthly for six months. (A new domain adds $10 per year.)
All those prices include unlimited bandwidth and templates, plus free custom email accounts and the option to add shopping-cart capabilities. Given what most services charge just for hosting, those are reasonable rates.
Although I can see where a business might outgrow IM Creator, for a startup or small shop that needs a simple, professional-looking Web presence, it's a great place to start.