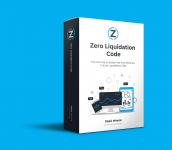 Trading Futures confidently is one big challenge for Crypto traders irrespective of the platform they're using to trade. This is not unconnected to the unpredictability of liquidation risks, which at times, forces the trader to close many trades at loss or risk having their portfolio exposed to liquidation risks.
Just like before, I always make sure I carry you along on every single milestone I've crossed. I showed you
the exact group I started with
when I started taking Crypto trading seriously. I'm still going to show you the exact formula I've used to break free from Binance futures liquidation calls. You can grab this formula quickly from the
Zero Liquidation Website
and share your views and experiences on this thread.
Last edited by a moderator: