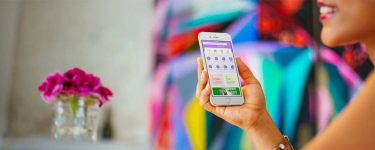 Paris, Tuesday 20 April 2021 - KiwiPay, the company behind KiwiGO, the frontier markets super app, has concluded a strategic partnership with GIMAC (Groupement Interbancaire Monétique de l'Afrique Centrale), to offer cashless payment solutions and financial inclusion to businesses and customers in the CEMAC zone, including the countries of Cameroon, Central African Republic, Chad, Republic of Congo, Equatorial Guinea, and Gabon.
KiwiPay is looking to expand its KiwiGO service in 6 new African nations of the CEMAC zone, through this new agreement signed with the GIMAC institution, offering multiple services for both merchants and customers, connecting them through cashless payment solutions. KiwiGO is already offering users food delivery, grocery delivery, eCommerce, last-mile logistics, ride-hailing, taxi services, hotel and activity booking services on top of international transfer solutions, international remittance, and e-wallet services.
Small, medium, and large businesses in these markets and categories will be able to register their companies and be part of the super app, offering local customers their products and services.
KiwiPay has been operating this super app business model in some frontier Asian markets over the past years and is looking to aggressively expand its line of businesses to new frontier markets in Asia and Africa, covering more than 20 countries by the end of 2021. Local and international customers will also be able to use popular global payment gateways such as AliPay, WeChat Pay, Apple Pay, Google Pay, and others, as well as local mobile money payment operators.
GIMAC
is a regional switch of the CEMAC zone (Central African Economic and Monetary Community) regrouping 6 countries: Cameroon, Chad, Republic of Congo, Central African Republic, Equatorial Guinea, and Gabon. The GIMAC has more than 50 members including banks and microfinance institutions in the CEMAC zone.
"We are excited to offer people in the CEMAC zone new opportunities to make business, payments and grow financial inclusion through the KiwiGO mobile super app. Mobile penetration is growing very fast in these countries, and GIMAC wants to contribute to the reduction of intermediaries and the improvement of the quality of life in the region" says Valentin Mbozo'o, the GIMAC General Director.
"Thanks to our partnership with GIMAC and their network of members in the finance industry we can deploy our super app and its catalog of services to a wide array of people and really enable more financial inclusion for them. We are really happy to allow local businesses to benefit from our solutions and grow their business digitally" explains Gregory Schmidt, KiwiPay's founder, and CEO.
KiwiPay launched its token KiwiGO (KGO) on the Binance Smart Chain network in March 2021, listed on top exchanges worldwide, and already generated more than 45,000 transactions with thousands of holders. KiwiPay is looking to tokenize the way local businesses work in these markets, allowing them to create their own ecosystem and bring their own value and ideas to the local economies, with loyalty and cashback systems, tokenization of activities and providing an access to unbanked users, creating opportunities, creativity and removing boundaries.
Last edited: