Canada is sending a strong signal to the world through its Express Entry system. If you are thinking about how to apply for a Canadian visa from Turkey, you might want to know that this popular Canadian immigration system has invited more people to apply for a permanent residence this year than any other year since its inception in 2015. Sounds crazy, doesn't it, the year of a pandemic with international borders closed and travel so restricted?
The reason is simple, the Immigration and Refugee Board of Canada (IRCC) has its processes and systems fine-tuned to perfection, and the Express Entry system is a perfect example. If you are interested in getting a Canadian visa, coming to live, work or study in our great country, it is not only possible, it is a very achievable reality. Here's how to apply for a Canadian visa from Turkey.
How to Get a Canada Visa​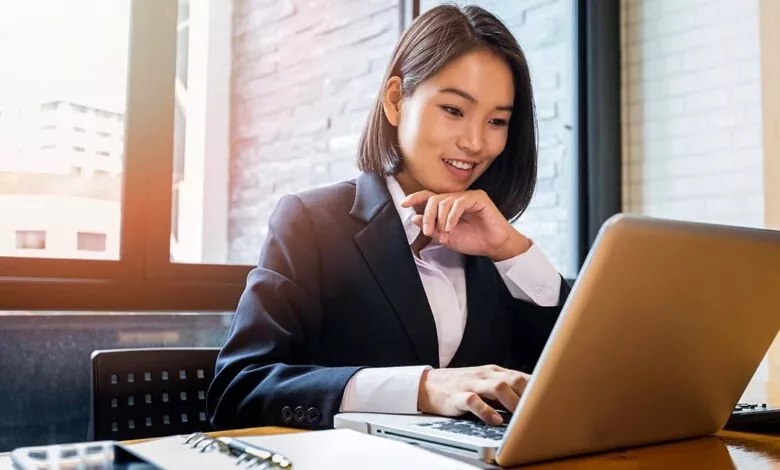 So let's look at the numbers. Through the Canadian Express Entry system, 69,950 principal applicants and their families have been invited to come to Canada. But, as you may know, this is not even the only way to start a new life in our country. The first thing to do is to familiarize yourself with some of your options. Then you can consider applying, and if you choose the right Canadian visa, you could be living in Canada in as little as six months.
Which Canadian Visa Program Should You Apply For?​
Depending on a variety of factors such as your age, qualifications, skills, experience, family size, and intentions when you arrive in Canada. When considering how to apply for a Canadian visa from Turkey, it is important to select the right Canadian visa program that suits your unique profile to avoid disappointment. Some of the most popular immigration programs are:
Express Entry System​
We've covered this one before, as it's one of the more popular options. This system is intended for qualified people with at least one year of experience in the exercise of their profession. There are three programs in the system for different types of professions, namely:
Skilled Worker Program – for people with experience and qualifications in managerial and professional roles. Examples include accountants, IT professionals, managers, architects, doctors, and engineers.
Skilled Trades Program – specially reserved for the qualified journeyman. Like in many first-world countries, the trades are amongst the most in-demand professions in Canada. You will require authentication from a recognized body (such as a red seal) and at least one year of experience working as a tradesman. Popular skills urgently needed in Canada include mechanics, welders, carpenters, plumbers, electricians, and pipefitters.
Canada Experience Class -this program is for applicants who are eligible for one of the two programs we just discussed and either already have at least one year of experience working in Canada or intend to work in Canada before applying to become a permanent resident. The experienced class is shown preference over the other two categories because the applicants have already shown that they are capable of living and working in Canada.
Provincial Nomination Program​
If you have a particular province in mind or are willing to dig a little deeper to find the right place for your skills and area of work, the Provincial Nomination Program (PNP) is perfect. Each Canadian province and territory has its own PNP, and each has its own unique flows or visas for Canadian immigration. For example, the Nova Scotia Provincial Nominee Program offers several options;
Nova Scotia Labour Market Priorities – selects candidates from the federal express entry system who meet the needs of the provincial labor market to apply for a nomination;
Labour Market Priorities for Physicians – selects physicians from the federal express entry system who meet the needs of the provincial labor market to apply for a nomination
Physician Stream – assists the Nova Scotia Health Authority and the Izak Walter Killam Health Centre in the hiring and retaining of healthcare professionals through permanent residency in Nova Scotia;
Entrepreneur Stream – for experienced business owners or individuals with business management experience who want to open or buy and operate a business in Nova Scotia;
International Graduate Entrepreneur Stream – for recent graduates of a Nova Scotian university who want to start or buy a business in the province;
Skilled Worker Stream – assists employers who want to hire skilled foreign workers and foreign graduates from Nova Scotian post-secondary institutions;
Occupations in Demand Stream – for people who work in intermediate skilled occupations that are in demand by the local labor market such as cooks, butchers, and truck drivers;
Nova Scotia in-Demand: Express Entry – selects highly skilled applicants who have a good chance of securing a job in Nova Scotia from the Express Entry pool; and
Nova Scotia Experience: Express Entry – selects highly skilled applicants who have been working in Nova Scotia for at least a year from the Express Entry pool;
If you know where you want to live in Canada, you can apply directly to the provincial government. If your application is successful, you will receive a provincial nomination which, as long as you meet the eligibility criteria of the program to which you are applying, guarantees your visa for permanent residence in Canada. Knowing how to apply for a Turkish provincial nomination is what might set you apart from all other hopeful immigrants.
Pilot Programs​
The Immigration and Refugee Board of Canada is continually experimenting with different types of visas to meet the needs of the Canadian labor market. For example, the four Atlantic Canadian provinces; New Brunswick, Newfoundland and Labrador, Nova Scotia, and Prince Edward Island face a shortage of skilled and semi-skilled workers. In fact, they're facing a shortage of people, period. For this reason, the Atlantic Immigration Pilot Project was created to help alleviate this shortage by allowing applicants with a valid job offer in Atlantic Canada to apply for permanent residence under this special program…
Another example is the Agri-Food Immigration Pilot, a program that was created to address a serious shortage in Canada's agriculture industry. The pilot project foresees that foreign workers with permanent contracts in the following occupations will become permanent residents of Canada.
| Eligible Agricultural Occupations | |
| --- | --- |
| Occupation | Applications processed per year |
| Retail butchers & Industrial butchers | 1,470 |
| Food processing laborers | 730 |
| Farm supervisors and specialized livestock workers | 50 |
| General farmworkers | 200 |
| Harvesting laborer | 300 |
There are other pilot programs that can help you obtain permanent residence and your Canadian visa; You can get more information by following the link at the bottom of the page.
Applying for Your Canadian Visa​
When you know which visa program or immigration flow will eventually allow you to live in Canada permanently, you will need to begin the application process. Next are the requirements of the different programs on how to apply for a Canadian visa from Turkey. For the most part, they are very similar with a few minor differences here and there. Here's a general rundown of what you can expect to accomplish:
| Canada Visa Eligibility Requirements | |
| --- | --- |
| Requirement | Description |
| Admissible to Canada | you cannot have a criminal record |
| Experience/Qualification | if you are applying to become a permanent resident, you will typically have to show you are able to perform the duties as laid out in your job offer |
| Education | every program has a minimum requirement of at least a Canadian high school diploma or the equivalent. |
| Proof of funds | if you aren't already working in Canada, you must show you can pay for your cost to move and settle in Canada |
| Language Requirements | depending on your visa type, you may need to get a minimum score on one of the Canadian Language Benchmark tests |
| Medical Examination | you may be required to have a doctor's examination to show you don't have any terminal/life-threatening illnesses. |
Move to Canada​
Depending on the immigration program through which you apply for a Canadian visa, for almost all visa types (except tourist, Express Entry, and IEC) you will need a valid job offer if you wish to become a permanent resident. The first step will be to use your job offer to obtain a Canadian work permit and apply for permanent residence. Know that Canada can be expensive without a job. When you arrive, you won't want to fight, will be forced to spend all your savings, and depend on others. Getting a job offer before coming will be the best option. Formulate a strategy, follow the procedure and there is no reason why your dream of a better future should not come true in Canada.