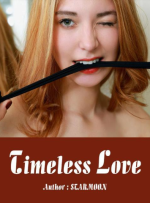 Timeless Love Novel Synopsis
Hathaway is not a good girl, at least not the traditional gentle, tender and obedient girl.
Literally, she is open, independent and bold.
At her first sight at Leon Davis, the most powerful personage of Leon City, Hathaway made a decision to chase after him.
After teasing the arrogant man, she was happily thrown away by Leon.
Without giving up, she listed a range of plans to draw Leon's attention and she was confident enough to make it.
The first thing she did was ruining his blind date, which unexpectedly freed him from a joyless meeting by coincidence.
Fortunately, she's changed her bad first impression. It's so good a start for her.
The next time she met him was at the business dinner party, she wore a white dress with diamonds showing her elegance like a white swan.
Leon was deeply attracted and he realized how beautiful she is.
Later, when she becomes his business partner, he finally finds her talents and smartness in fields of business and design.
The two are getting closer and closer, is it still far from in love?
Read the complete story for more exciting and interesting views thanksss...
Last edited: