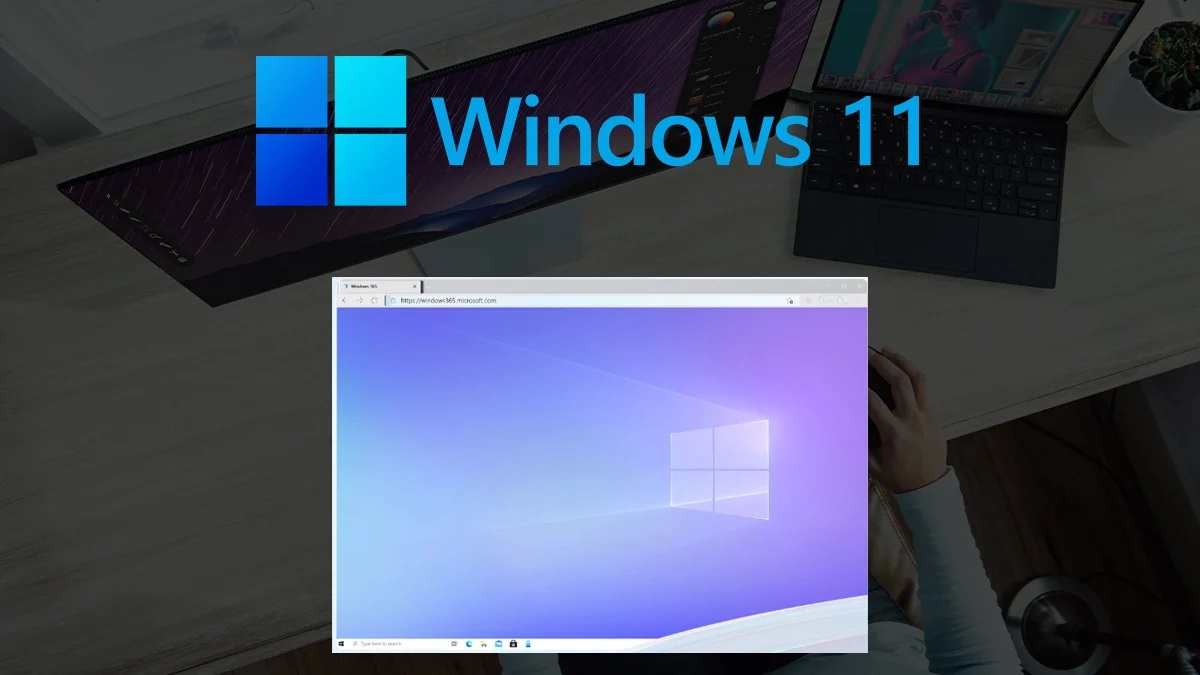 Surprisingly, Microsoft has been on a product launch spree for more than a month. The tech giant announced Windows 11, a major upgrade to its predecessor, on June 24. Not long after, the company launched a subscription-based Windows product, namely Windows 365.
Windows 11 came as a surprise to most as Windows 10 was supposed to be the final version of Windows. However, Windows 11 is all about performance and upgradability as long as your machine meets the minimum requirements. As most older PCs and laptops won't run it, Microsoft came up with another plan so that users with old hardware don't feel left behind.
What is Windows 11 about?​
Windows 11 is the next big thing when it comes to Windows. We've been seeing the same Windows 10 UI for six years, and after all the rumors and speculations, we have Windows 11. The new OS is all about a visual overhaul and smooth performance. Likewise, many core features such as the Taskbar, Start Menu, and system components have a new look.
However, Windows 11 isn't just about visual changes. It also brings about new features such as Snap Layouts, Widgets, etc. Above all, the announcement of Windows 11 running Android apps natively stole the spotlight. Hence, it's a pretty big deal.
There have been a lot of things to discover and get around in Windows 11. Hence, we've been working on various Windows 11 guides to help you familiarize yourself with the OS.
To sum up, Windows 11 is a full-fledged operating system that you can install on your system if it meets the requirements. Also, it's an upgrade to Windows 10, which brings many changes along with it.
Is Windows 365 Just Another Windows release?​
Leaks about Microsoft's Cloud PC were all over the internet ahead of its actual launch. And then, it finally came into being – Windows 365. Microsoft has named the service as Windows 365 Cloud PC. And it is exactly what its name suggests. A cloud PC that you can access from any device. Windows 365 works on Microsoft Azure Virtual Desktop. In the same vein, you can assume that it's a Virtual Private Server for regular users.
First, look at Windows 365. Source: Microsoft.​
The key difference between Windows 11 and the Windows 365 Cloud PC
is that you can't install it on your system, but you can use it from any device you want, and it doesn't need to be a PC or a laptop. It's a computer, but on the cloud.
Essentially, you can do everything you want to on the system, install apps, or save your data. The catch is that it's a subscription-based service. Meaning, you need to pay Microsoft to use it. You can think of it as a virtual machine, but it's online. The same machine can work from anywhere and from any device. Just log in, and start using it.
Windows 11 vs. Windows 365: Which one should I choose?​
It's purely based on your preferences and hardware capability when it comes down to choosing one from either Windows 11 or Windows 365. If you only need a PC for basic day-to-day work, Microsoft 365 should be your go-to.
Also, if your hardware isn't compatible with the new system requirements of Windows 11, you can choose to stay on Windows 10 or get the experience of the new features on Windows 365.
Although, for professionals and business users, the choice is hard. On one hand, you can manage your PC on the go, and on the other, you can have more efficiency on a physical system. Hence, the final decision comes down to the type of work you do and your needs.
FAQs on Windows 11 and Windows 365​
Can I install apps on Windows 365?
Yes, Windows 365 is a full-fledged operating system on the cloud. You can perform all the tasks on it that you can on Windows 11.
Can I manage the BIOS settings in Windows 365?
No. Since the virtual machine is on the cloud, you can't access its BIOS/UEFI settings as it runs on a server.
Do I need a PC/laptop to use Windows 365?
No. Windows 365 is a Cloud PC that can be accessed from any device, running any operating system.
Source:
fossbytes