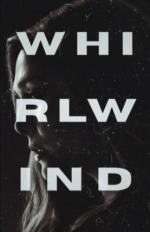 Whirlwind | W.M. Novel Synopsis
"You are a whirlwind, Wanda Maximoff."
Lexa Kovacs gave up on being good many years ago.
Born out of deceit and destruction, Lexa has set the world ablaze for a price that was never paid.
Now, on the brink of the most important mission of her life she finds herself back at the mercy of a familiar face she swore to bury with her demons.
Wanda Maximoff, in all her powerful glory is the one thing in the universe Lexa Kovacs didn't see coming.
TRIGGER WARNING
This story contains mentions of violence, death and blood.
Some scenes may also contain graphic detailing of injuries. If these are topics that may negatively
affect your mental health or may act as a trigger, please think twice before reading.
Last edited: